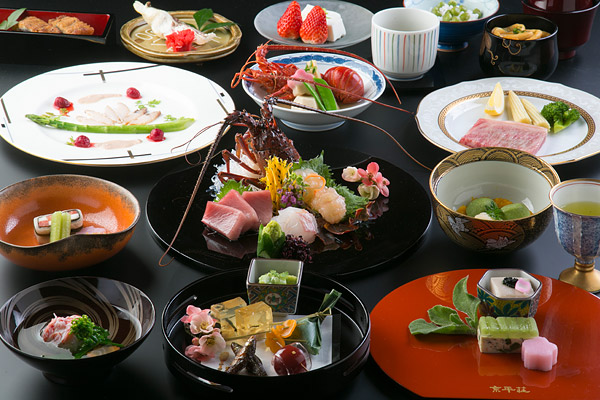 Our Japanese-style course cuisine (Kaiseki Ryori) with its delicate flavors at every turn is prepared with fresh ingredients from the sea caught the same day to give you the best experience. The rice we use has been cultivated by us for many years. Our rice is cultivated in a vast field and we aim for the taste of our Mie Koshihikari to be immaculate. We utilize Wajimanuri lacquer ware with its brilliant shine so guests can enjoy the cuisine visually as well.
Our cuisine will not only dazzle your taste but your eyes.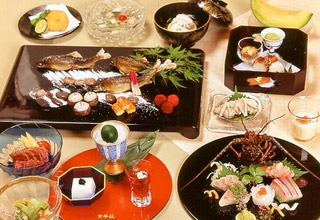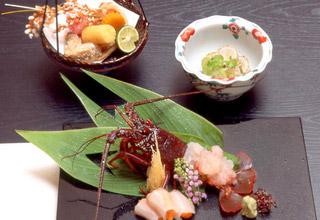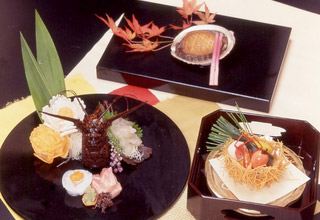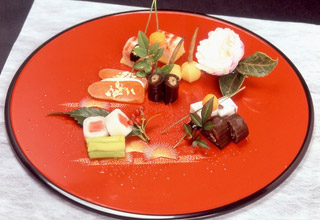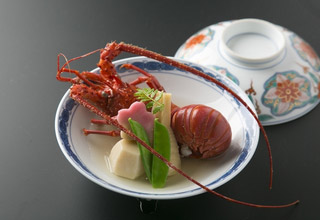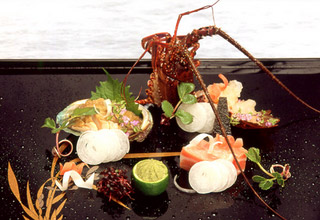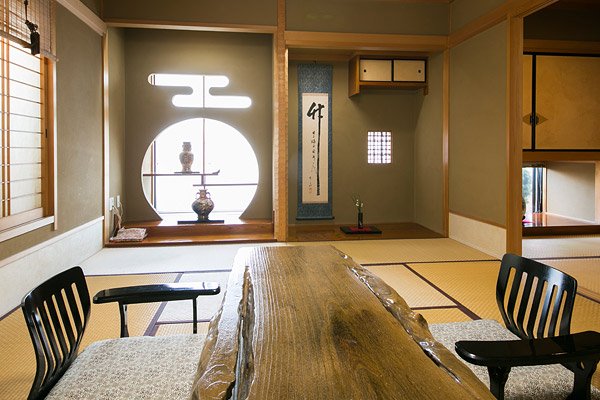 All of our guestrooms include a ancient cypress bath. Guestrooms have authentic traditional Japanese architecture and are adorned with Japanese-style paintings and other furnishings.
Kyoheiso has a total of five guestrooms which makes it possible for our guests to experience a relaxing time, simplicity and subdued refinement of Japanese aesthetics.
Our guests will experience a most relaxing time in our elegant authentic Japanese-style rooms with careful attention to detail that will dazzle any guest.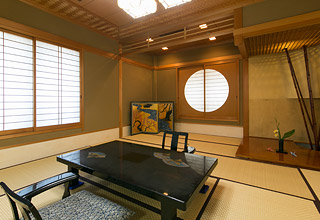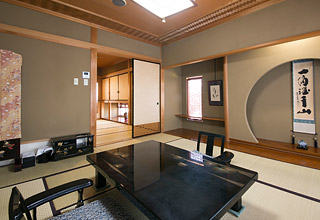 Murasakino no Ma (Semi VIP room)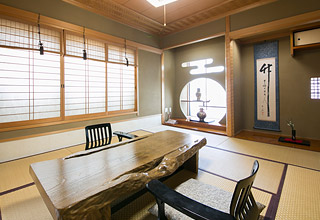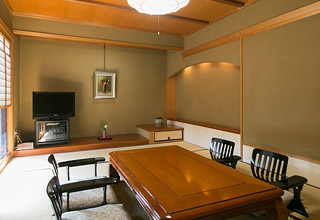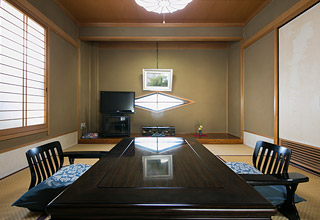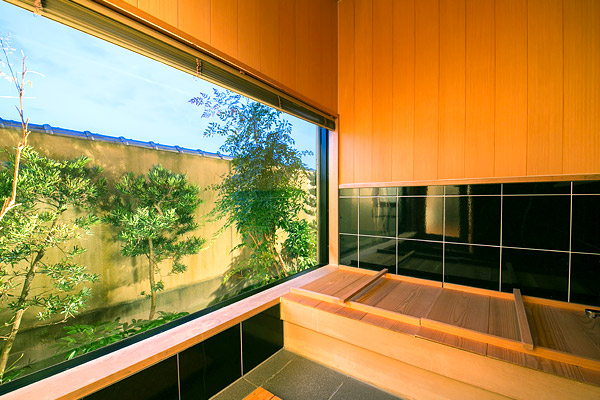 Ancient cypress bath tub with full of fragrance
Completely surrounded by windows with a view of our gardens. *Reservation required. One reservation per day.
Hours

3:00PM - 10:00PM
Fee

Free
[Ancient Cypress Bath Tub]
The age of this extremely precious Japanese cypress is over 1,000 - 3,000 years old and is the best example of a Japanese cypress bath tub. Cutting down of these trees has been prohibited for approximately 30 years and it is extremely difficult to obtain now.
Only bath tubs made from Taiwanese cypress of over 1,000 years old can be denoted as ancient cypress. Soaking in one of these tubs is said to be the peak of luxury and it will be a relaxing experience you never forget.